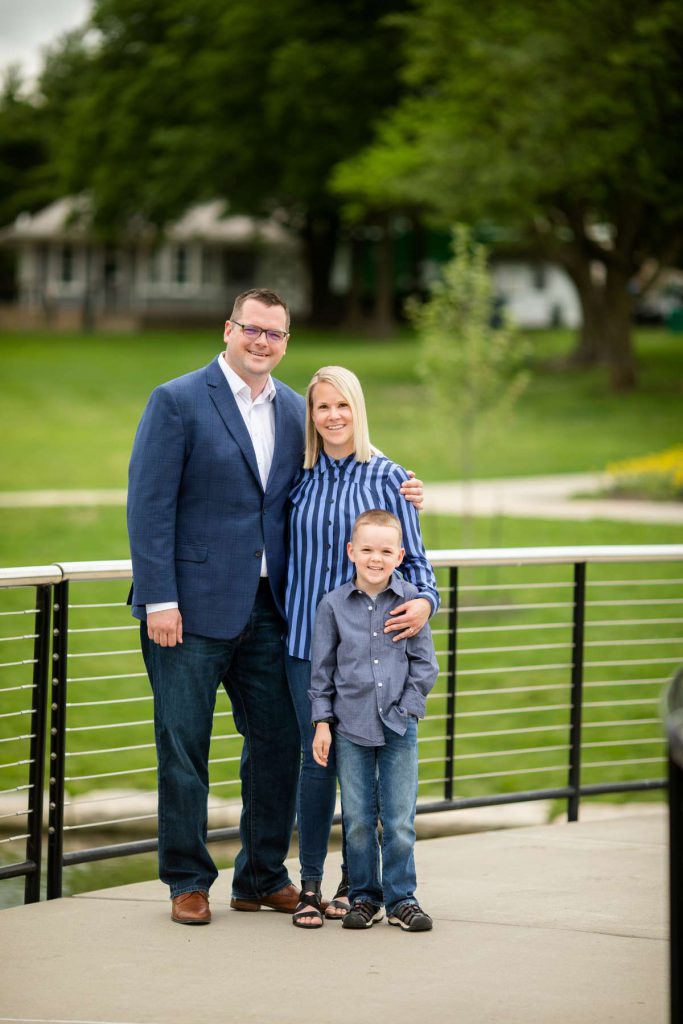 I am a stay-at-home-mom and committed public servant. I've held various local government management positions in the public, private, and non-profit sectors; most recently as a Senior Analyst in the Johnson County Manager's Office. I volunteered for Moms Demand Action for Gun Sense in America for over three and a half years, including as Kansas Chapter Leader. Our strategic team moved the needle on gun safety in Kansas with bipartisan support. My continued presence at the Statehouse influenced the passage of sensible gun legislation, earning me the nomination by Everytown for Gun Safety for the 2018 Professional Women in Advocacy Excellence in Advocacy of a State Issue Campaign Award. 
I am involved with the Shawnee Mission School District's My Volunteer Pal program, I serve as Vice President for Ways and Means of the Rising Star PTA, and I'm Vice Chair of the Lenexa Planning Commission. I was a member of the City of Lenexa Complete Streets Advisory Board and the Citizen Advisory Committee for Lenexa City Center Grand Opening, a former member of the City of Mission's Parks and Recreation Commission, Chair of Mission's Downtown Visioning Committee as well as the Swimming Pool Task Force, and served on the Board of Trustees for Shawnee Mission Unitarian Universalist Church. I was a part of Leadership Northeast class of 2014. 
Born in Lincoln, NE, I'm a graduate from Nebraska City High School and Cornell College. I earned my Master's Degree in Public Administration from the University of Kansas. Brian, William (our fifth grader), and I live in Lenexa. 
I vow to be respectful of my constituents and colleagues. At the end of the day, we are all neighbors living and working in the wonderful State of Kansas; we can't let our differences divide us. AD ASTRA PER ASPERA